14/12/2015..
After Russia's jets missiled the rebel area repeatedly, Assad's jets followed it up to attack the Syrian Civil Defence rescuers ("double-tap" bombing).
"Stories beyond expression"
Syrian mother above the remains of her son's lifeless body.
"I want Mama"
According to Syrian Network (not Observatory) for Human Rights, monitoring group on the ground. Note that Syrian Armed opposition groups are ranked higher than Russians, ISIS, unidentified, Kurds, and Nusra (which makes sense due to their size and duration of fighting) so please lets not mention bias. For more statistics over types of casualties, see https://www.facebook.com/media/set/?set=a.937032056388808.1073741840.607756062649744&type=3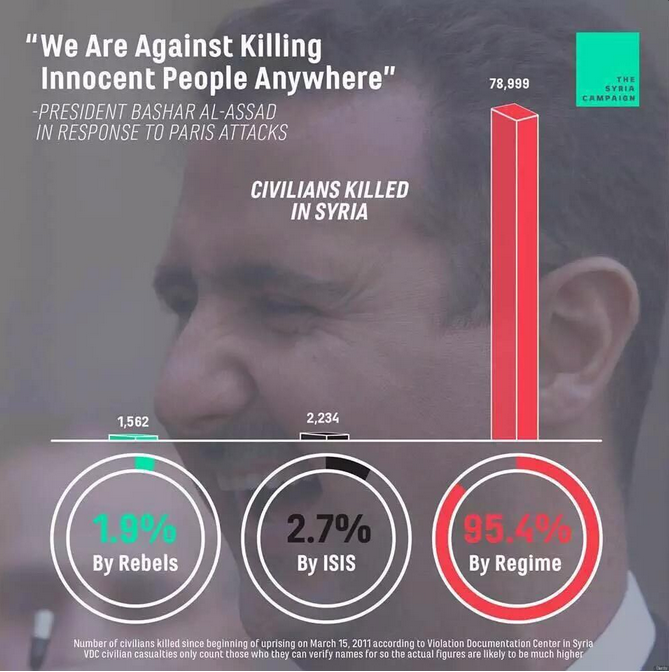 The Syrian genocide continues whilst Assad is propped up as a "transitional" leader, whilst the world diplomats state that "he must stay", whilst US continues its tap-drip weapons embargo policy of handicapping the Syrian resistance, and the Arab states' cowardly obligement.